Fan Coils
KaCool D AF
Comfortable feeling of well-being, thanks to AtmosFeel.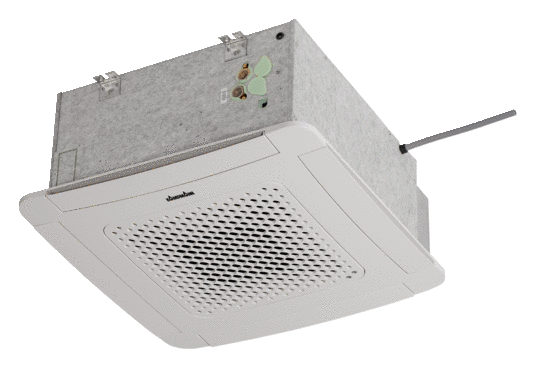 Overview
The side air outlet eliminates draughts and creates a comfortable atmosphere of well-being – introducing AtmosFeel.
Select a visually restrained room cooling and heating unit with the chilled water cassette. Optionally introduce fresh air.
Do you notice anything? No? You shouldn´t. The cassette design on the ceiling is just as discreet as its low noise levels.
The product range gives you complete freedom of choice: multi-stage or 0 – 100 % EC fans, 2-pipe or 4-pipe systems, five different sizes and more.
Short delivery times give you flexibility and speed: your order will leave our factory with the shortest time. Rely on us. After all, your customers rely on you.
The chilled water cassette comes complete with the fully automatic KaControl. Or you connect it to an existing external BMS.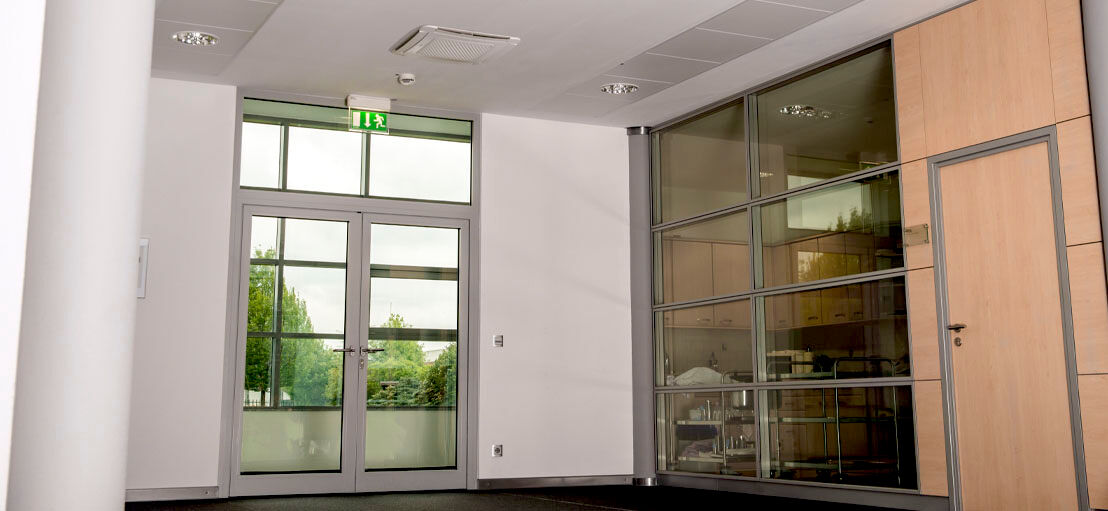 Outlet optimised for maximum comfort through side air outlets and utilisation of the Coanda effect
IR receiver concealed almost invisibly within the design panel (Models 1-4)
For CHW, LPHW and condensation drain
Including drip tray
Optional valve kit (accessory)
Models 1 – 4 per spigot (max 2) 80m³/h
Models 5 – 7 max 120 m³/h
3-stage AC fans
Continuously variable EC fans
Efficient and low-noise
Integrated thermal contact
Easily accessible
480 mm maximum lifting height
Pump activation by a two-stage float switch
Downloads
Declarations/Certificates
TÜV Certificate ISO 9001:2008
PDF (133 kB)
EU Declaration of Conformity KaCool D AF fan coils (FCU)
PDF (456 kB)
Installation manuals
KaCool D AF fan coils (FCU)
PDF (14.1 MB)
BIM data (Building Information Modeling)
Leaflets/Flyers
Spezial KaCool D AF
PDF (5.5 MB)
Technical catalogues
KaCool D AF fan coils (FCU)
PDF (7.2 MB)